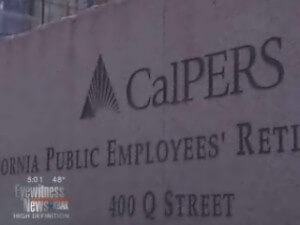 Since I've been writing a lot about large-scale IT project failures, here's a story about a troubled-but-completed IT project: the CalPERS re-engineering effort. It's hard to call it successful when it cost double the original estimate ($586 million vs. $279 million), took over 16 years (it started in 1995 and went live in 2011), and didn't work all that well when it first went live. But it did actually go into production, and all the old systems appear to have been retired as of a few months ago.
The really good news, though, is that the CalPERS board is planning to pay for a comprehensive post-mortem by an independent firm:
This week CalPERS plans to ask for bids from consultants for a review of a project that began in 1995, had an estimated cost of $279 million that more than doubled to $586 million, and finally enabled the unplugging of all old computer systems last June.

The review will look at how well the project achieved its goals, the benefits and any lessons learned. Another big pension system, CalSTRS, aiming to learn from history, plans to ask for bids this fall on a major computer system to be completed in six years.
This type of after-project review is all too rarely done, either for failed projects or for those that go into production. Kudos to the CalPERS board for taking this step; I hope they publish the final report. For those interested in bidding on this project, CalPERS is planning to accept bids through what they call their "Spring Fed Pool" (PDF; see page 7); my understanding is that this is a standing request for proposal (RFP) that is updated just once a year, so if you're not already in that pool, you won't be considered for this review.

Webster is Principal and Founder at at Bruce F. Webster & Associates, as well as an Adjunct Professor for the BYU Computer Science Department. He works with organizations to help them with troubled or failed information technology (IT) projects. He has also worked in several dozen legal cases as a consultant and as a testifying expert, both in the United States and Japan. He can be reached at 303.502.4141 or at bwebster@bfwa.com.