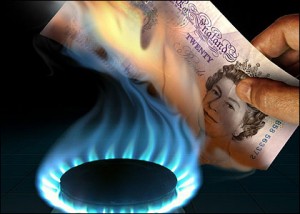 I wrote last week about problems with the UK Government's Universal Credit project, an attempt to do a system-wide replacement and re-engineering of IT systems for the Department for Work and Pension. The latest news article now states that the project has already written off £34 million and may end up writing off up to £200 million in work done to date. Given that only £303 million has been spent to date, that's a massive portion of the project. As Norma Wood, interim director general of the Major Projects Authority (MPA), which conducted the review, stated:
Wood said that, at the time of the review, the functionality of the pilot system – tested in a small number of jobcentres – was very limited. She said much of the IT was "not fit for purpose" and unlikely to be re-usable in a full roll-out.

"At time of reset and review, prospects for re-using the IT were very low, it would have been a sizable write-off," she told MPs.

"Potential for re-use may have increased since then but not close enough to it."
This fits the pattern of "septic code" that I wrote about in a post yesterday. As I have discovered through some of the large-scale IT project reviews I myself have done, it is possible to spend multiple years and many millions — even hundreds of millions — of dollars and still not have any source code that can actually operate acceptably in production.
On the other hand, this summary of the MPA's findings shows many other signs of classic IT project failure patterns:
All this leads yet again to my favorite maxim from The Art of Systems Architecting (Maier & Rechtin):
In architecting a new [software] program, all the important mistakes are made on the first day. [Spinrad, 1988] (p. 399)
I strongly suspect this project was doomed from the start, precisely because its approach and assumptions.

Webster is Principal and Founder at at Bruce F. Webster & Associates, as well as an Adjunct Professor for the BYU Computer Science Department. He works with organizations to help them with troubled or failed information technology (IT) projects. He has also worked in several dozen legal cases as a consultant and as a testifying expert, both in the United States and Japan. He can be reached at 303.502.4141 or at bwebster@bfwa.com.