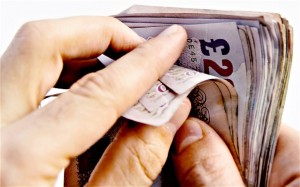 The British government has spent roughly half a billion pounds ($750M) developing a new IT system for its welfare services, with the goal of cutting down on fraud and loss. The project, by all accounts, has been significantly troubled for some time. Now, according to a new report in the Register, the new head of the project plans to take the "best" of what has been developed so far and move forward:
The man brought in to steer the government's crisis-hit one-dole-to-rule-them-all IT system has admitted that the Department for Work and Pension's Universal Credit project has been poorly managed and needs to be completely overhauled.

Howard Shiplee was hired by Work and Pensions Secretary of State Iain Duncan Smith in May this year. He had previously been in charge of building the Olympics Park and was a replacement for UC boss Philip Langsdale who died last December. . . .

In July, Shiplee revealed to MPs that he had in fact parked the Universal Credit project for 100 days to allow him to "reflect on where we've got to and start to look at the entire and total plan going forward".

At that point it had become clear – despite ministerial denials – that Whitehall's plans for reforming its welfare system at Jobcentres around the country were not only beset with problems but also facing big delays.

Shiplee added that Duncan Smith had "reset" the entire UC programme after the project was flagged up by the Major Projects Authority as being at high risk of not being completed on time.
Note that this is a common pattern in large-scale IT project failures: the project reset, or at least the acknowledgement of project trouble, tends to come relatively close to planned test or go-live dates. This ties to the "thermocline of truth" that often exists on such projects; the management level at which troubles are known (or acknowledged) starts rising as the deadline date draws near.
Note that I'm not picking on the UK here — there are plenty of US federal and state government IT project failures to go around (cf. here, here and here).

Webster is Principal and Founder at at Bruce F. Webster & Associates, as well as an Adjunct Professor for the BYU Computer Science Department. He works with organizations to help them with troubled or failed information technology (IT) projects. He has also worked in several dozen legal cases as a consultant and as a testifying expert, both in the United States and Japan. He can be reached at 303.502.4141 or at bwebster@bfwa.com.