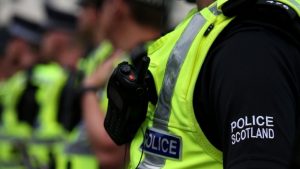 I am currently teaching CS 428 ("Software Engineering") at BYU this semester, and my students just finished their midterm a week ago. Most of the questions on the test posed a hypothetical situation on an IT project or at work and asked them to identify risks and/or solutions, with citations from the books and articles they've been reading. I ran across this article today and sent it out to all my students how true to life those 'hypothetical situations' on the test were:
…the "complex and ambitious programme" suffered early on as Police Scotland and the contractor disagreed over the terms of the contract, leading to "damaged relationships and trust between the two organisations from a very early stage."

There was also an issue with the waterfall approach used to produce the software – common at the time the project was commissioned – which meant that each stage was dependent on the previous one and the system could not be tested by police until it was almost complete.

Determination on both sides to deliver the programme may have led to "optimism bias" and a failure to call a halt to the programme earlier.

Accenture had originally planned to re-use a system that it had designed for the Spanish Guardia Civil, but it became clear over the course of the project that it would not meet requirements, with Audit Scotland referring to an "overreliance" on this existing system.

In the end Accenture would have needed eight times the resources it allocated in the original contract to be able to complete the i6 project, Police Scotland estimated.
Live and learn.  ..bruce..

Webster is Principal and Founder at at Bruce F. Webster & Associates, as well as an Adjunct Professor for the BYU Computer Science Department. He works with organizations to help them with troubled or failed information technology (IT) projects. He has also worked in several dozen legal cases as a consultant and as a testifying expert, both in the United States and Japan. He can be reached at 303.502.4141 or at bwebster@bfwa.com.