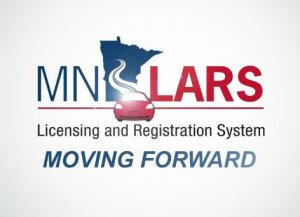 In my 2000 white paper, "Patterns in IT Litigation: System Failure (1976-2000)" [PDF], which I researched and wrote while at PricewaterhouseCoopers, I describe six broad fact patterns to classify the types of software system implementation failure. One of those patterns I named "Faulty Towers":
The client buys the system from [or has the system developed by] the vendor. The client then claims that the system is defective, i.e., it has errors during operation, crashes, and so on. The vendor makes attempts to repair it, allegedly with limited and unsatisfactory success. In some cases, the client ends up returning the system and acquiring a new one from a different vendor.
Another patterns I named "The Neverending Story":
The client contracts with the manufacturer to develop and install a system. The project starts. The completion date slips. It keeps slipping. Each time the adjusted delivery date approaches, the project slips yet again. At some point, one of three things happens: the manufacturer/vendor abandons the project; the client cancels the project; or the manufacturer delivers a system that the client terms wholly inadequate and unacceptable. In some cases, the effort has gone on for years, with millions of dollars spent and little to show for it.
I recently ran across news articles (that go back many months) about Minnesota state vehicle title computer system — the Minnesota Licensing and Registration System, or MNLARS — that appears to fit both patterns, though not in a classic two-party sense. MNLARS went live in July 2017 and apparently has had significant problems ever since:
Ross Larson of Stillwater said when he tried to buy new tabs for his wife's vehicle the cost jumped before his eyes from $16 to $405.

"I said 'Oh no, no, no. I'm not paying that.' She said, 'Well you pay that, here's a form you fill out, send it in, they'll give you a rebate.' I said 'No, it's $16, that's what you told me.'"

Deputy registrars across the state have been as frustrated as their customers with the new system. Gaye Smith of South St. Paul said her office can no longer process the backlog of requests from local car dealers.

"The hard part for us is that we want to serve those citizens, we want to serve those dealerships, we want to serve all the customers that come into our office. But unfortunately, we cannot do that any longer."
The project, which aimed to replace an old legacy system, had taken eight (8) years and $93 million before going live. Now, the Minnesota DMV is asking for another $43 million to fix the problems:
Dana Bailey, executive director of projects and initiatives at Minnesota IT Services, said her agency can repair "high-priority defects" in the system by the end of July if there is adequate funding.

The proposal includes $37 million for system fixes and $6 million to upgrade customer service capacity at the Department of Public Safety. Bailey said the request is big but necessary.
Apparently, the short-term need was for about $10 million, in order to keep the current development staff employed and working on it. The Minnesota State Legislature authorized those funds just last week:
The plan allows the state's Department of Driver and Vehicle Services (DVS, aka the "DMV") to transfer $9.65 million immediately from an existing fund to keep working on fixing MNLARS, which has been beset by problems since it launched in July. The state has spent at least $93 million already on it, and officials have said that, in hindsight, it never should have launched.
Going through the articles and other online documents I can find on the MNLARS project, I see the project history in this way:
In 2012, the State of Minnesota contracted with Hewlett-Packard to develop MNLARS, which was supposed to cost $41M and take just four years, with a target go-live date of 2016.
In 2014, Minnesota canceled its contract with HP in 2014 after an outside audit of the project. At that point, Minnesota took the project in-house, but still felt it would go live in 2016.
In 2015, the in-house IT group ("MN.IT") doubled the estimated cost and schedule of MNLARS, saying that it would take $93M and would go live in 2018.
In January 2017, the Minnesota Department of Public Safety represented to the MN State Legislature that the project was still on track [PDF] and would start rolling out in the spring of 2017. I note with special interest this slide from the presentation that shows that all is well, because this false positive reporting happens so frequently in troubled IT projects:
As noted above, MNLARS went live in July 2017, and experience major problems.
Also as noted above, MN.IT came back in early 2018 and asked for another $43M to finish MNLARS, which would now be completed by the end of 2019.
Remember that the original estimated cost and duration of the MNLARS project was $41M and four years. If the latest MN.IT estimate is accurate — and they don't exactly have a great track record so far — the final cost will be $136M — more than triple the original estimate — and the duration will have been seven years.
In a two-party situation, such a project failure would likely end in a lawsuit. In this case, however, Hewlett-Packard may be counting its blessings that it got out of the MNLARS project early — and with $16 million in payment from the state, to boot. The State of Minnesota, meanwhile, can only point fingers at itself.

Webster is Principal and Founder at at Bruce F. Webster & Associates, as well as an Adjunct Professor for the BYU Computer Science Department. He works with organizations to help them with troubled or failed information technology (IT) projects. He has also worked in several dozen legal cases as a consultant and as a testifying expert, both in the United States and Japan. He can be reached at 303.502.4141 or at bwebster@bfwa.com.